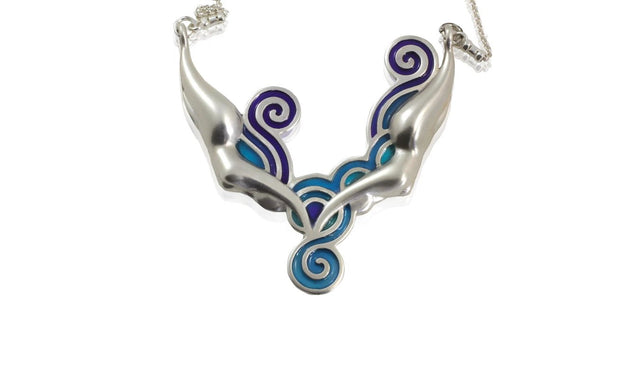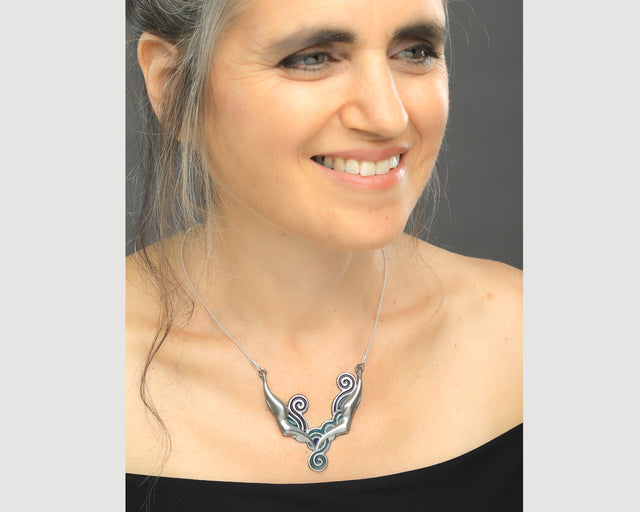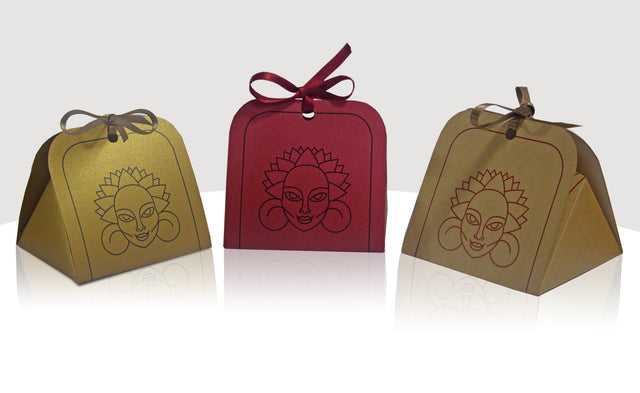 Blue sea women diver collection, elegant and unique design pendant
> Material: Sterling Silver
> Cold Enamel
> Necklace length : 28 cm
> Pendant size: 6 cm X 6 cm
>  Weight 17.5 gr
Blue sea women diver collection, elegant and unique design pendant, statement jewel. inspired by flowing lines of the women's body movement in nature. Art nouveau artistic statement pendant.

> It can be slight variation on each piece, this variations are characteristic of the product uniqueness and craftsmanship
> All our jewelry are personally designed by KAMAY, combining craftsmanship and design with innovative 3D printing tech, with a great attention to detail and quality.