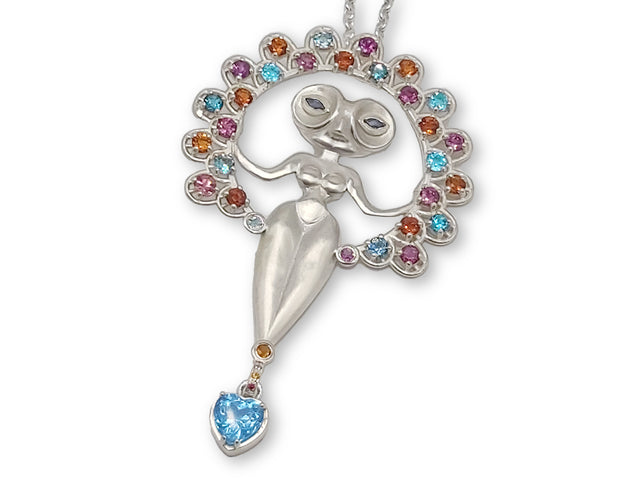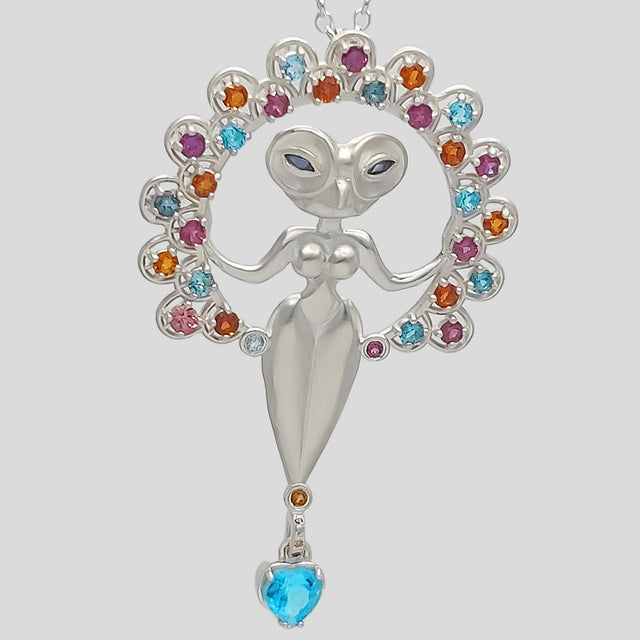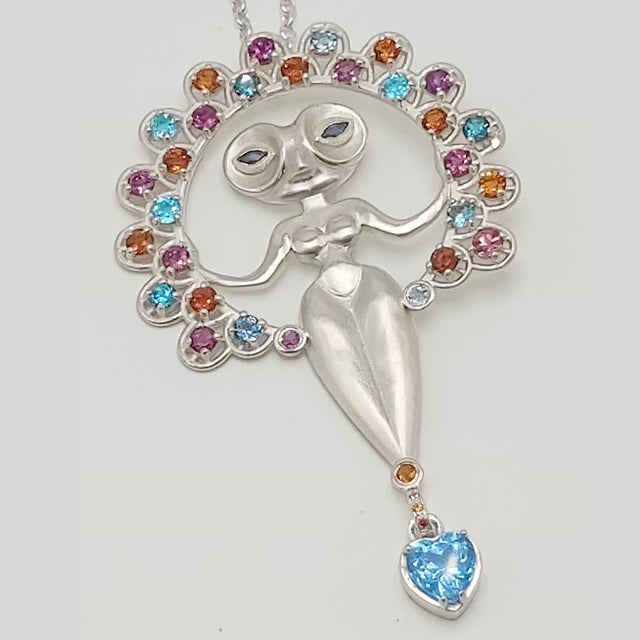 Owl goddess, Citrines, Blue topaz, Amethyst gemstones
Material: Sterling Silver 925
Necklace length : 28 cm
height: 2.9 inch (7.5 cm}
width: 1.7 inch (4.4 cm)
Weight with chain: 19 gr

Embrace the mystical allure of our Owl Goddess Pendant, adorned The pendant is adorned with a harmonious trio of gemstones. Citrines bring positivity and joy, Blue Topaz enhances communication and clarity, while Amethyst radiates spiritual wisdom and tranquility.. This piece serves as both a stunning accessory and an representation of a revered symbol of wisdom and intuition in various cultures.
> It can be slight variation on each piece, this variations are characteristic of the product uniqueness and craftsmanship
> All our jewelry are personally designed by KAMAY, combining craftsmanship and design with innovative 3D printing tech, with a great attention to detail and quality.
> Jewels are sent beautifully gift-wrapped in a designed box, ready to be given as a gift.