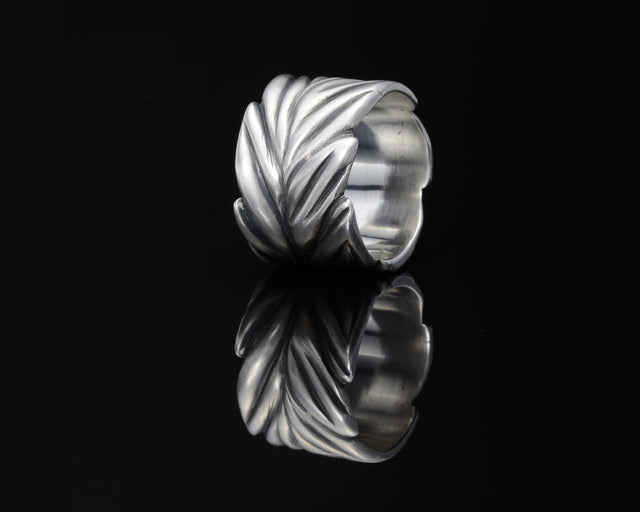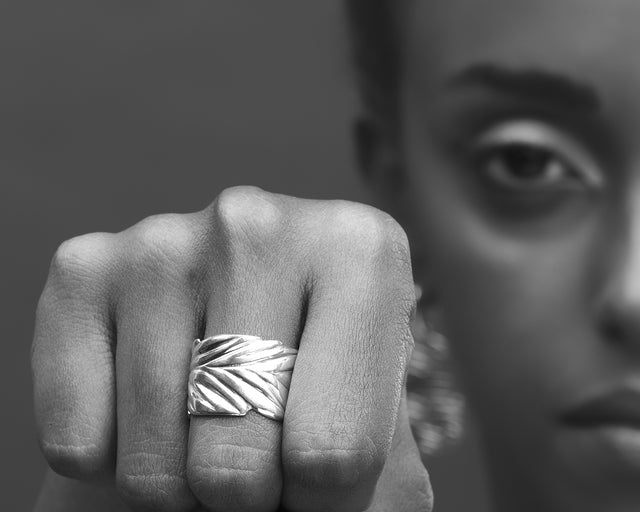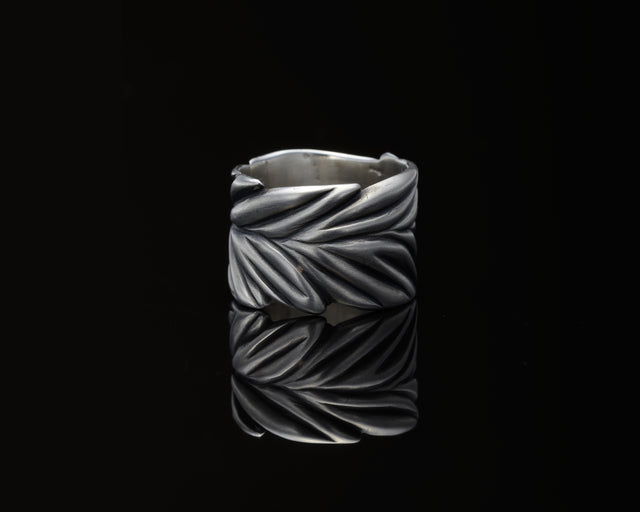 Leaf ring, nature sculptured sterling silver ring
> Finish: shiny or matte
> Sizes - US: 7.5, French: 15.5
> Ring width: 14 mm
> 8.5 gr
The ring can be custom-made to your ring size
> Preparation - 1-2 weeks

leaf ring handcrafted wax carving, finest 925 silver sterling.

> It can be slight variation on each piece, this variations are characteristic of the product uniqueness and craftsmanship.
> All our jewelry are personally designed by KAMAY, combining craftsmanship and design with innovative 3D printing tech, with a great attention to detail and quality.