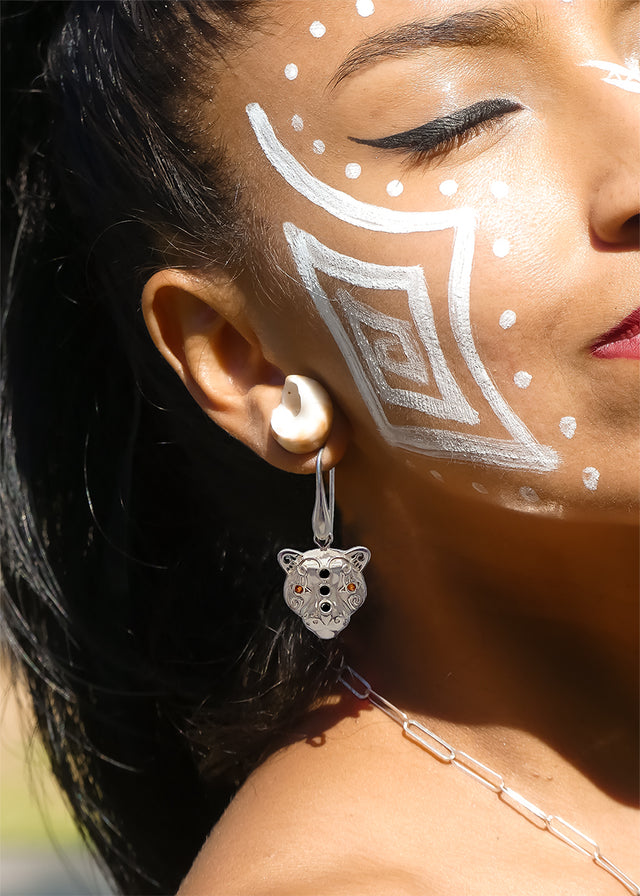 My Jaguar earrings, Dark blue sapphire, Emerald gemstones, elegant unique gift.
> Material: Sterling Silver 925
> Size: 2.7 cm X 2.2 cm
> Weight: 7.5 gr (each)

Crafted with precision and love, these earrings pay homage to the majestic jaguar, an emblem of strength and mystery in ancient Mexican culture. Each earring features a jaguar, meticulously handcrafted using premium materials to ensure both durability and elegance.

> It can be slight variation on each piece, this variations are characteristic of the product uniqueness and craftsmanship
> All our jewelry are personally designed by KAMAY, combining craftsmanship and design with innovative 3D printing tech, with a great attention to detail and quality.
> Jewels are sent beautifully gift-wrapped in a designed box, ready to be given as a gift. You can add a free greeting card.